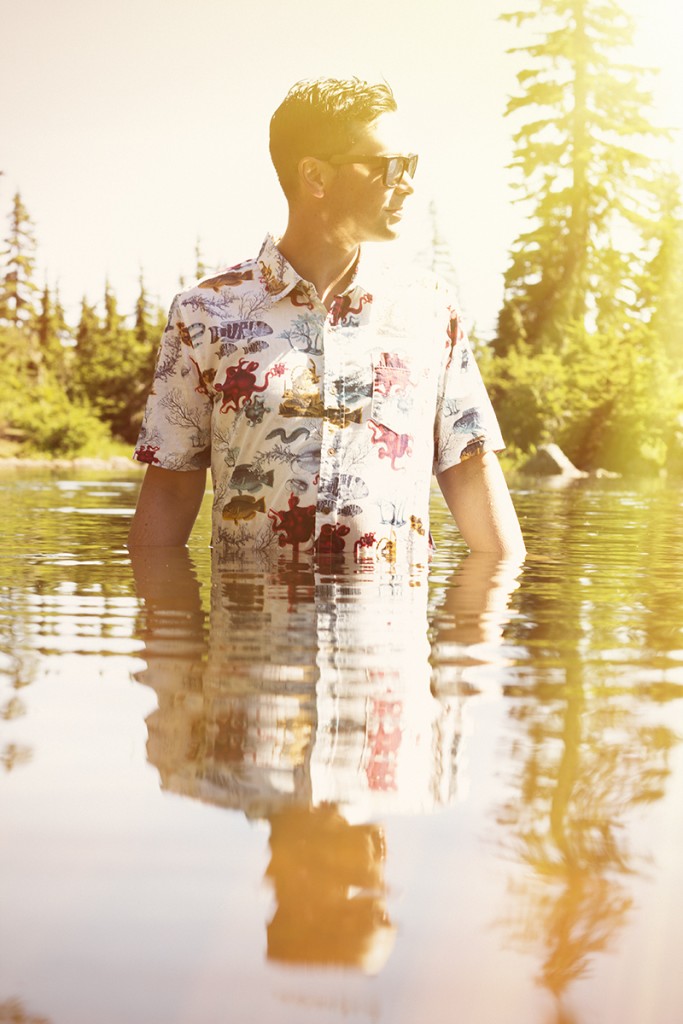 Danny Fernandez better known by his stage name ​Def3 ​is a Canadian hip-hop artist, DJ and visual artist from Regina, Saskatchewan.
A world traveler by the age of 4, Def 3 lived for six years on board a hospital ship with his family. His preteen years were spent traveling to 27 countries with his parents and brother from the Caribbean throughout Europe and West Africa giving Def3 a unique perspective on life. From musical parents with Latin rhythm from his Chilean father, Ramon, and a flair for words from his mother it was only natural that he would produce his own brand of music.
He began performing at the age of six in a song and dance group called Ships Kids, entertaining hundreds of people in some of the world's poorest nations where Mercy Ships offered free surgeries and medical help. Spending most of the year docked in a developing nation and the rest in Europe moving from country to country Def 3 developed an appreciation for diverse cultures.
After a year in East Texas his family moved to Regina where Danny became Def 3 and began making waves of a different sort. He has been a major contributor to the Saskatchewan arts scene not only through his work as an established MC, but also as a professional Spray Paint Artist and highly active DJ. Boasting well over 500 career shows it makes sense that he is often recognized for the strength and consistency of his live performance. With more then 100 International shows in the latter part of his career alone, he has gained international notoriety through his highly active touring schedule performing official showcases at major festivals such as Midem, Project Pabst, SXSW, Shambhala, Juno Fest, Pop Montreal, NXNE, CMW, Breakout west, Prairie Scene, even headlining the Saskatchewan pavilion for the opening ceremonies at the 2010 Vancouver Winter Olympics. By special invitation he even performed at private galas for the Governor General of Canada, Her Excellency, Michaelle Jean, and the Lieutenant Governor of Canada during their Saskatchewan visits.
In June 2014 he released his album ​WILDLIF3 ​with Saskatoon super-producer Factor to critical acclaim, receiving the award for 'Rap Recording of The Year' at the 2015 Western Canadian Music Awards. In its first week of sales, ​WILDLIF3, ​climbed to number 6 overall for best selling albums on the iTunes Canada hip-hop charts and reached #1 overall in Canada on Earshot Magazines' college radio hip-hop charts and was in the top 10 charts for 23 weeks straight. ​WILDLIF3 ​then peaked at #8 overall on the CMJ US College hip hop charts. Def3 has also landed 6 videos on rotation on Much Music's Much Vibe and Rapcity including two of his 4 videos from the Wildlif3 release for "So Far" and "Wildlif3".
In his career thus far, he has shared the same stage and toured with some of hip hops biggest names including Nas, Ghostface Killah, Inspectah Deck, Masta Ace, Blackalicious, The Pharcyde, Bliss N Eso, Michael Franti and Spearhead, BADBADNOTGOOD, Del The Funky Homosapien, Souls of Mischief, Grieves, K-OS, The Beatnuts, Onyx, Maestro Fresh Wes, Classified, Shad, Swollen Members, Ill Bill & Vinnie Paz, Choclair, Zion I, Mystic, Cage, Fashawn and Exile and many more.
Music aside Def3 is also a well-established visual artist who has produced numerous murals around the globe and contributed to several respected art shows across the country. On top of that he is also known for his work within the community. He has organized, and led instructional workshops to all ages of youth and a wide variety of students working with inner city youth programs, partnerships with the Regina Board of education, and even Graduate classes at the IMP labs through the University of Regina in Saskatchewan.