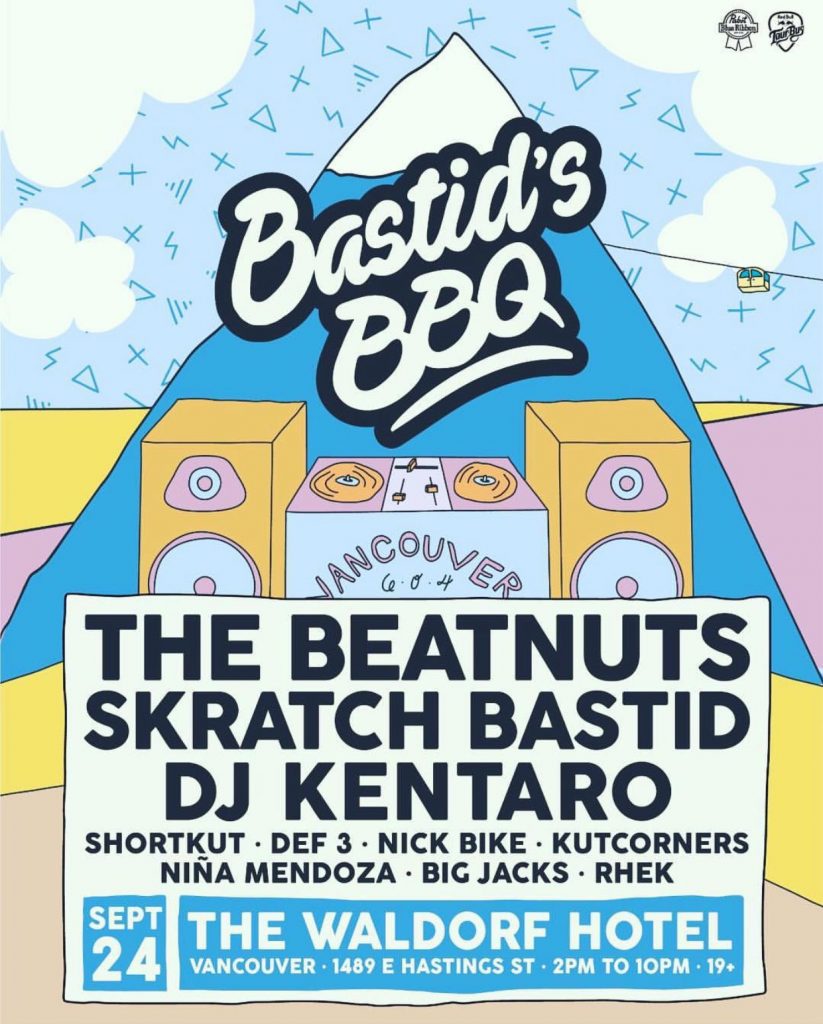 I am stoked to announce that I will be performing in Vancouver at one of my all time favourite events: Bastid's BBQ!!!! September 24th at The Waldorf Hotel.
Also performing:
Skratch Bastid (duhhhh)
The Beatnuts
DJ Kentaro
Shortkut
Nick Bike
Kurtcorners
Niña Mendoza
Big Jacks
RHEK
In addition to all those great artists there will be plenty of great food, including grilled goods basted in Bastid's very own hot sauces and marinades. Needless to say, drinks will be flowing all day and night.
With this lineup, you KNOW it is going to be a banger that you wont want to miss. End your summer on the right note at Bastid's BBQ!
More info HERE
Don't sleep, get tickets HERE before they sell out!