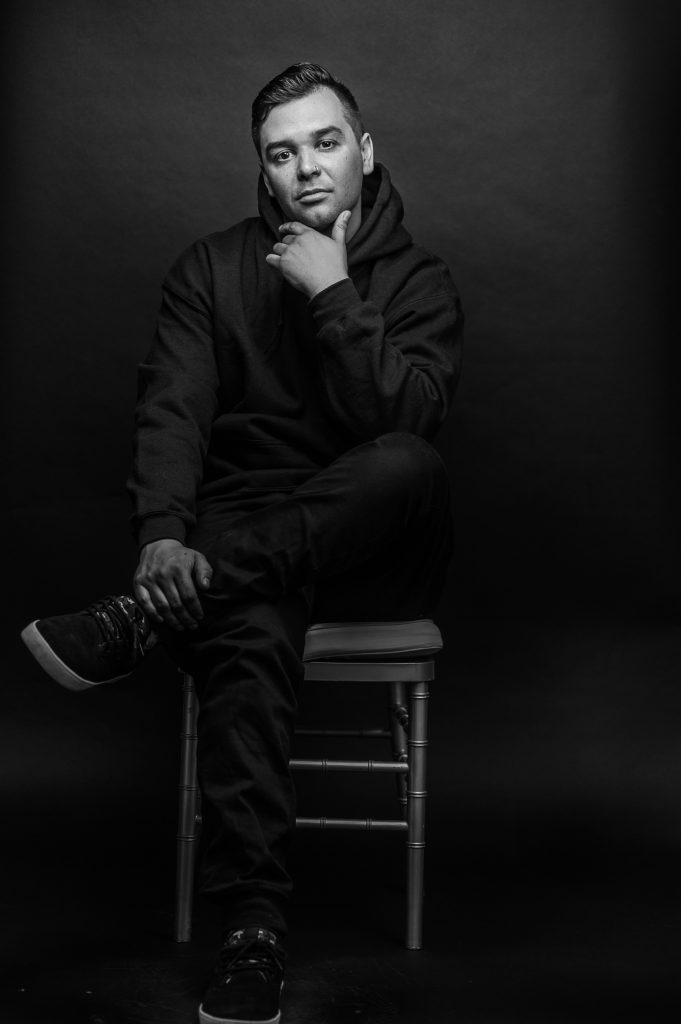 Def3 is a multitalented hip-hop artist from Regina, Canada who's made a name for himself in the CDN music industry and internationally in the underground hip hop & electronic scenes. He was recently nominated for his 4th western Canadian music award for "Rap Artist of the Year" in 2018, following up his win for 'Rap Recording Of The Year' at the 2015 WCMA's for his last album, Wildlif3 prod. by Factor Chandelier reaching #1 overall nationally on Earshot (CAN) and #8 overall on CMJ (US) college radio hip hop charts. Fast forward 100+ performances later throughout CAN, Europe and Aus. to Aug 2017 & the release of 'Small World', a collab with renowned Denver based, electronic producer Late Night Radio. It has already received critical acclaim from major music blogs such as 2DopeBoyz, OkayPlayer, GrownUpRap and even a feature & interview co-sign on Mass Appeal from hip hop legend Masta Ace. Small World also features a wide variety of other heavyweights the likes of Del The Funky Homosapien, Skratch Bastid, Probcause, JFB, Mystic and more. Not only did it top the North American College Radio charts again, but after its release it reached #5 in Nov. on CBC's top 10 most streamed hip hop songs.
He has gained international notoriety through his highly active touring schedule performing at major festivals such as Hip Hop Kemp, Rifflandia, Center of Gravity, Midem, Project Pabst, SXSW, Shambhala, Juno Fest, Pop Montreal, NXNE, CMW, Breakout west, Prairie Scene, even headlining the Saskatchewan pavilion for the opening ceremonies at the 2010 Vancouver Winter Olympics. By special invitation he even performed at private galas for the Governor General of Canada, Her Excellency, Michaelle Jean, and the Lieutenant Governor of Canada during their Saskatchewan visits.
In his career thus far, he has shared the same stage and toured with countless major hip hop acts including Nas, House Of Pain,  Flatbush Zombies, Masta Ace, Blackalicious, Ghostface Killah, Post Malone, Hilltop Hoods, Inspectah Deck, The Pharcyde, Salt N Pepa, Bliss N Eso, Michael Franti and Spearhead, BADBADNOTGOOD, Del The Funky Homosapien, Souls of Mischief, Grieves, K-OS, The Beatnuts, Onyx, Maestro Fresh Wes, Classified, Shad, Swollen Members, Ill Bill & Vinnie Paz, Choclair, Zion I, Mystic, Cage, Fashawn and Exile and many more.
Def3 has also collaborated with many other established Electronic acts including The Funkhunters , K+lab & SkiiTour to name a few. His unique stage presence is always packed with high-energy raps and production, catchy hooks and clever lyrics from beginning to end.