When I saw this post, it just made my day!!! It's so dope to se one of my favorite hip hop blogs covering the album.
Thank you 2DopeBoyz for the feature! Read the full article HERE.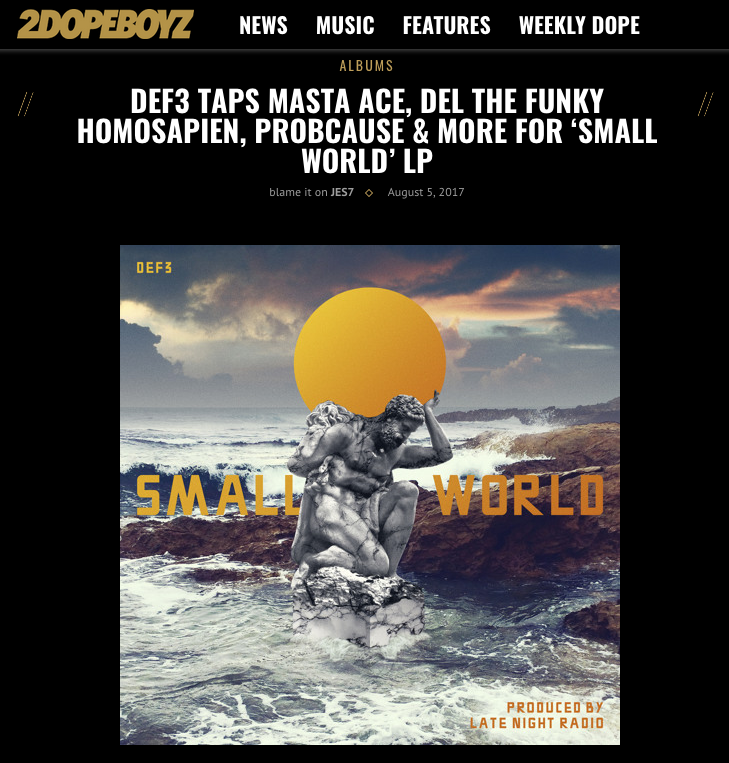 If you haven't heard the album yet go have a listen if you need more reason to check it out It also features some of my personal favorite emcees and DJ's the likes of Del the Funky Homosapien, Masta Ace, Skratch Bastid, JFB, ProbCause, The Gaff, Moka Only, Mystic, Dr. Oop, my father Ramon Fernandez and more!
You can stream or purchase the album here
fanlink.to/smallworld